To serve the needs of bikers, while delivering products, technology and knowhow that's truly world class, Savsol conceived the concept of BikeSeva.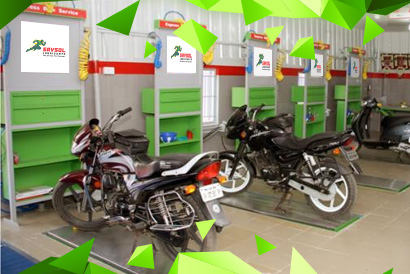 Welcome to Bike Seva, a new format store for motorcycle owners where riders can get products and world class expertise under one roof.
So if you have an outlet or even a small garage, get set to associate with a brand that's being quickly recognised: Savsol.

Not only are you entitled to unique benefits on purchase volumes of Savsol products, we'll also provide you with the tools, skills and best practices for servicing and repairs that only a 'branded' outlet can provide. You can offer your customers many exciting engagement benefits as well.
Find A BIKESEVA POINT NEAR YOU
If you are a garage owner with a minimum of two years' service experience and about two to three bike servicings per day, you are eligible to apply.
Contact us to join